The best way to get to know the Caltech Associates is through our members. Read on to find out about why they got involved and what they enjoy most about being Caltech Associates.
East Coast Chapter
Rob and Chris Holo
"Being involved with the Caltech Associates provides a really amazing learning experience that we probably couldn't get anywhere else. For those potential members who are parents of Caltech students, being an Associate is a great way to get a sense of what your child is learning and stay in touch, at least a bit."
Grace Yang (BS '98)
"Given the relatively small alumni population, I believe the Associates helps to broaden the Caltech network and inform those outside the alumni community of its ever-growing accomplishments and goals."
Shiyan Cao (PhD '04)
"The Caltech Associates is an integral part of the Caltech community. Together with the Caltech Alumni Association, they help support campus life as well as form alumni networks."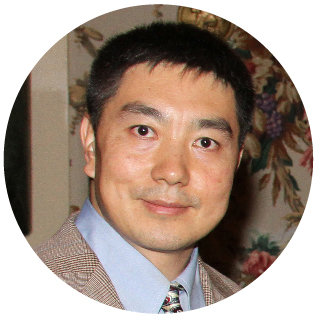 Guanghua Gao (PhD '98)
"The Associates helps us to briefly step outside of our daily work and bring us back to the wonder of scientific discovery."
Bert Wells (BS'78)
"The opportunity Caltech offers for fostering continued economic and social transformation through research and education is hugely compelling."
Northern California Chapter
Evangelos Simoudis (BS '83)
"The Associates offers a unique and singularly effective venue to contribute and be part of the Institute's journey at the same time."
Clay Englar (BS '49)
"My Caltech education was a once-in-a-lifetime experience, and I needed to give back whatever I could. Joining the Associates has been rewarding, especially the travel opportunities. My late wife and I went on many great trips and were guided by wonderful and fascinating people, like Bob Sharp and Lee Silver."
Ted Jenkins (BS '65)
"Caltech produces amazing technical and scientific achievements that are even more impressive considering its size. The faculty, alumni, and supporters are fun to engage with both socially and intellectually."
Peter Clark (PhD '64)
"It is more than an organization that raises money for Caltech. It is a group of people, both alumni and non-alumni, the majority of whom have the same interest—to ensure that Caltech continues as the preeminent institution of its kind in the United States and the world."
Beata Stylianos
"As members, we openly discuss and debate real-world topics when we meet for lectures and events, which allow for open communication as well as higher learning opportunities."
Joseph Yang (BS '86, MS '87, PhD '91)
"I wanted to give back to Caltech because it played such an integral role in shaping who I am and my career. I spent nine years there and in the process, I learned—sometimes not entirely voluntarily—perseverance, discipline, and how to think about and analyze problems at a fundamental level."
Southern California Chapter
Rhonda MacDonald (BS '74)
"Being a member of the Associates provides me with opportunities to engage with Caltech's science and engineering faculty and students, who make groundbreaking discoveries and develop innovative solutions to world problems."
C. Joseph Chang
"Membership in the Caltech Associates is an unlimited resource. Depending on your interests, you can explore different fields of cutting-edge science, participate in programs, and interact with faculty and students at the best university in the world."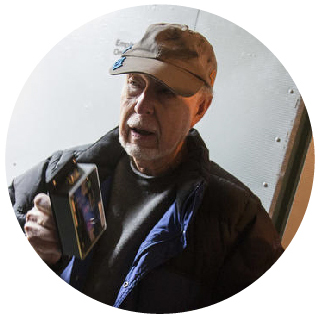 Bill Leflang
"I continue to be awed by the Caltech researchers, from the 'small' dimensions of understanding the cause of a disease to the 'large' dimensions of the history of our universe."

 
Charles Fairchild
"Caltech is important to me because it gives the public access to its groundbreaking research and discoveries in almost real time."
Cathleen Godzik
"My curiosity and love of science led me to Caltech. The Associates is a wonderful gateway into the Institute and provides an opportunity to meet and develop relationships with a great group of people with different backgrounds, both Associates members and faculty."
Bill Bogaard
"Caltech is recognized as a leading institution that, time and again, produces findings in science and technology that dramatically affect the entire world. The Associates must be complimented for making the knowledge, the personalities, and the excitement of Caltech available to the community."
Susan Murakami (BS '75)
"Being a Caltech Associate leads to learning a lot about what is going on at the cutting edge of science, as well as building connections that can be helpful in multiple fields outside of academia, and to meeting some really interesting people."
 
Armando Gonzalez
"We can gain so much by learning about the innovative research and education that Caltech scientists and engineers are undertaking."

 
Janice Ohta
"I have come to greatly appreciate not only the personal benefit to learning about the amazing research at Caltech, but also Caltech's role on the world stage as a source of leading-edge science and excellence in education."
Erich Kreidler
"Contributing to Caltech provides me with a venue to support the creation of new science and to participate in, even if in a small degree, its translation into applications that can benefit society."